The Department of Psychiatry at the University of Toronto is one of the largest in the world and has over 700 active faculty members, 30% of whom are engaged in full time academic activities. Faculty members  who are engaged in research are situated in one of the 17 affiliated teaching hospitals/ institutions in the Department.  Each faculty member has an academic home in one of the Department's 14 academic divisions or programs, each of which overseas the research activities of its faculty. Ten of these are clinically based   programs (mood and anxiety; schizophrenia; psychiatry, health and disease; child and adolescent psychiatry; addiction psychiatry; law and mental health; geriatric psychiatry; general psychiatry; psychotherapy; women's mental health) and four are specialized programs that cut across clinical domains (culture community and heath; health systems; education; and neuroscience).  This matrix of clinical, education, basic science and public health foci dovetails nicely with the four major strategic initiatives of the Canadian Institutes of Health Research (CIHR) – clinical research, global health, regenerative and nanomedicine focusing on genetic and rehabilitation sciences, and lifelong health focusing on cultural and environmental determinants of health over the lifespan.
Within the Faculty of Medicine, the Department of Psychiatry has a very strong track record of high quality research.  This past academic year (2009-2010), Psychiatry brought in over $60 million  of research funding, second to Medicine  with regard to funding for research in the Faculty of Medicine. Currently, there are 22 Endowed Chairs and Professorships in the Department. Over 80 members of the Department hold appointments at the Institute of Medical Science in the School Graduate Studies, allowing these faculty to supervise graduate students. In terms of publications, according to the 2007 Thomson ISI rankings, the Department of Psychiatry was ranked first in all of Canada in terms of both publications and citations, 3rd in publications and 4th in citations for all public US and Canadian University Departments of Psychiatry, and 6th in terms of publications and 8th in terms of citations for all Departments of Psychiatry, private and public, in North America.
The Department of Psychiatry is committed to increasing our understanding of the broad determinants of mental health from genetic and molecular mechanisms through to psychological, social, cultural, family and community influences. It is through the appreciation of this complex array of determinants that we will have our greatest opportunity for developing better approaches to easing the burden of mental illness in the future.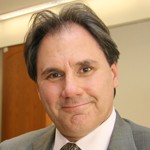 Dr. Allan S. Kaplan
Professor and Vice-Chair, Research
Department of Psychiatry, University of Toronto